Collection system of small water meter
system introduction
With the continuous expansion of the scale of urban community construction, the strengthening of the measurement management of water enterprises and the improvement of the demand for water supply services, the requirements for the timeliness and accuracy of the water volume copying and statistics of resident users are also increasing, and the remote small market Table set copying systems generally have defects such as poor measurement accuracy, high failure rate, and poor compatibility. With strong technical accumulation and firm business philosophy of serving customers, Science and Technology has launched a new community water supply remote collection system.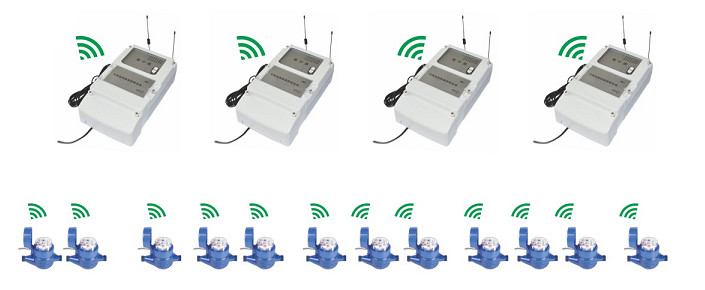 Collection system of W/O magnetic
System introduction
The IOT household table collection system uses a combination of LoRa and 2G/3G/4G wireless communication technologies to perform wireless automatic reading on the household table. The system is suitable for the new residential area and the old residential area. Through reasonable layout, the concentrator can fully cover the LoRa network for all the households in the whole community, and then upload the water meter readings to the software platform through the 2G/3G/4G network. Through the software platform, personnel can perform operations such as water query, chart analysis, abnormal alarm, fault monitoring, and online billing.
System advantages
* High-precision data acquisition and long-distance data transmission to ensure accurate and reliable system data;
*Adopting self-organizing network technology, the architecture is flexible and easy to expand, which is convenient for water company to implement protection;
* Can be used for cell DMA management, control and reduce leakage rate;
* Establish a smart meter reading system, build a smart pipe network, and realize a smart water platform.